12 Gauge Shotshell Carrier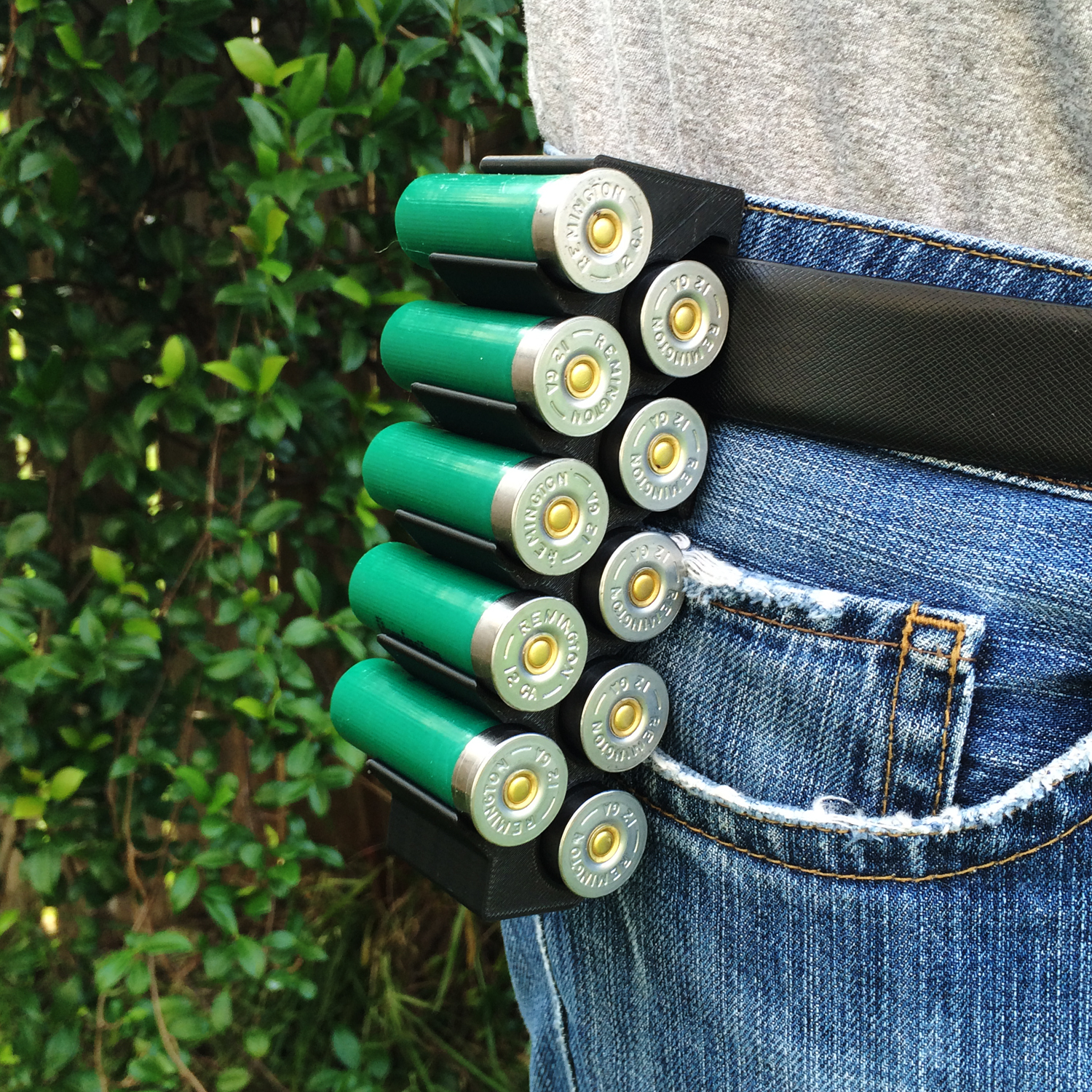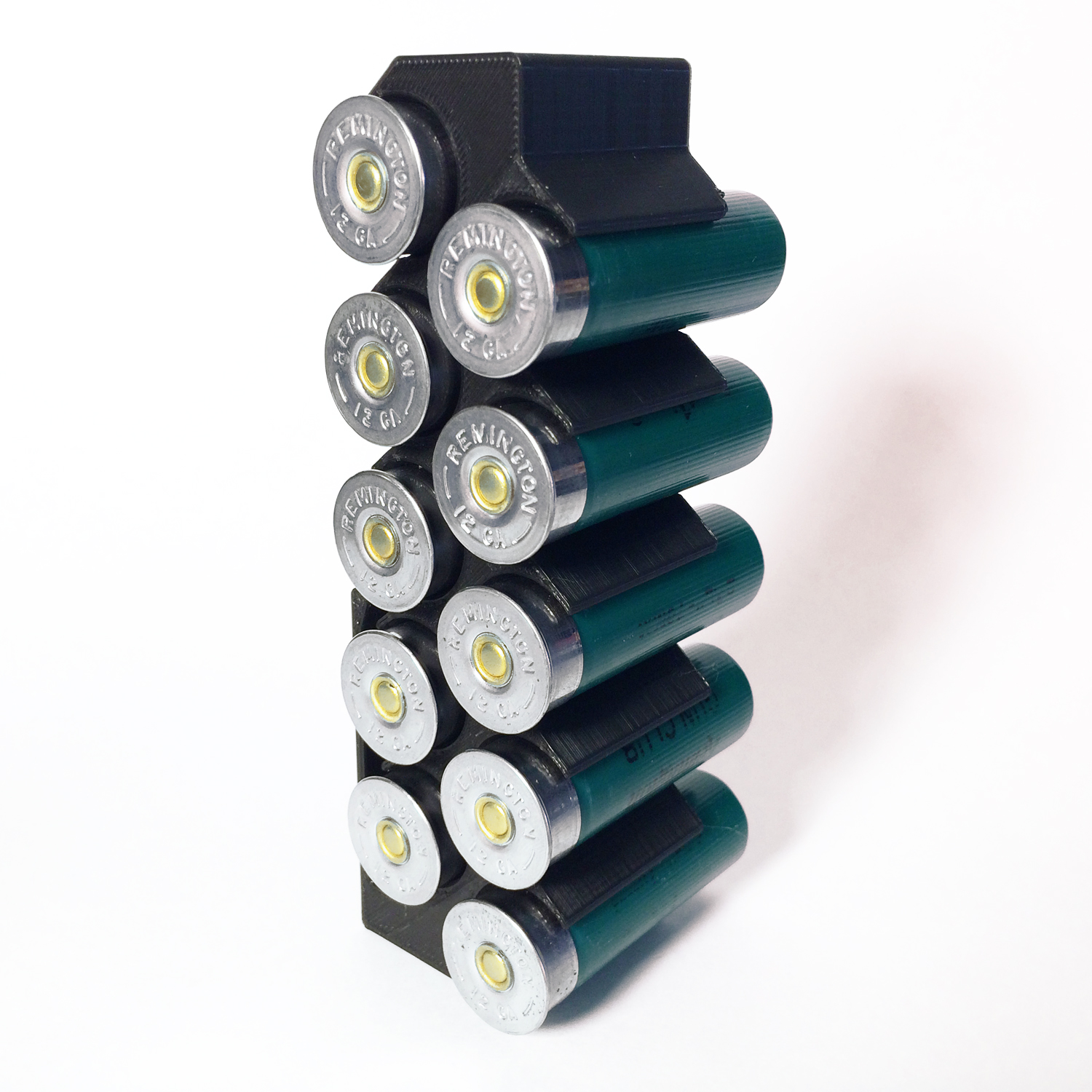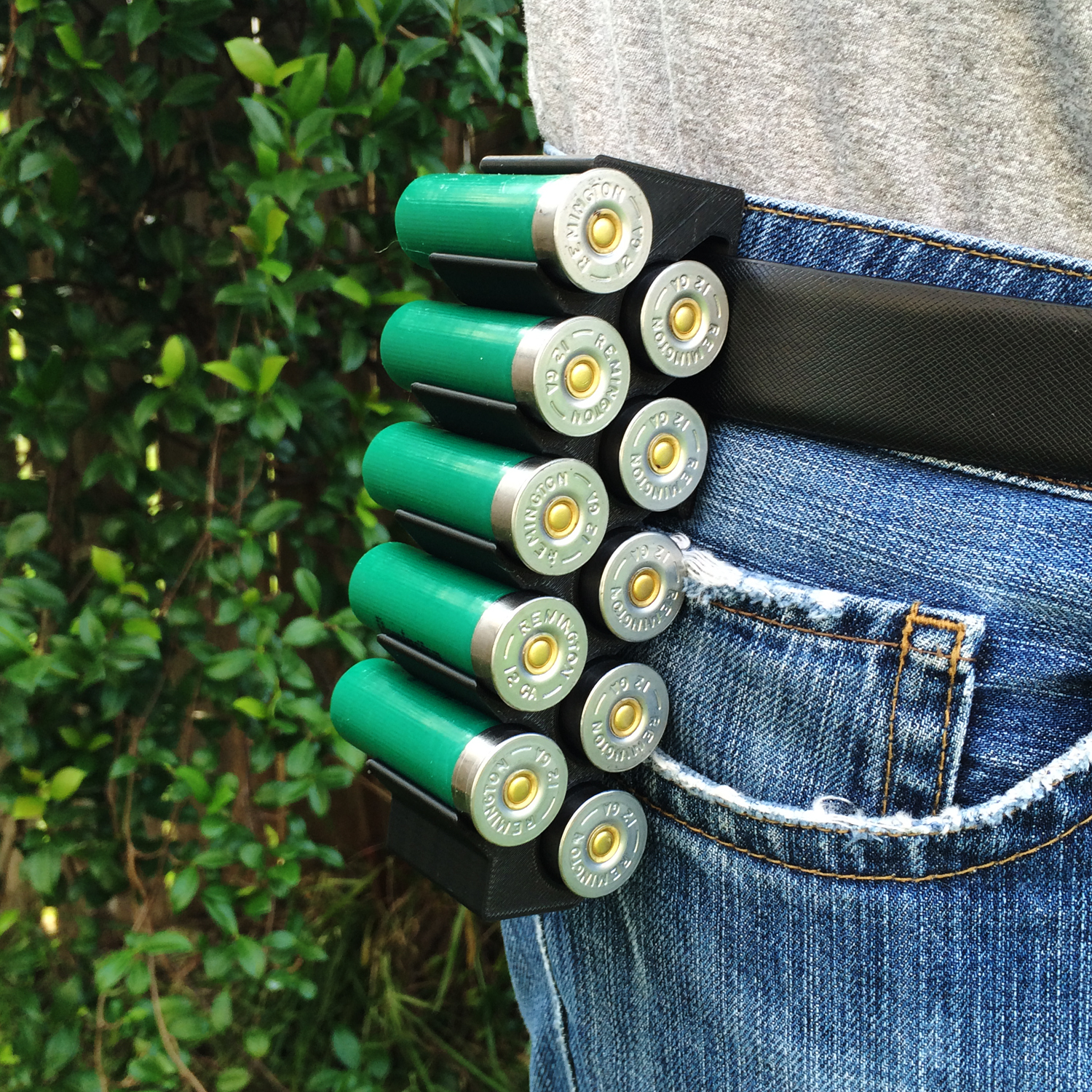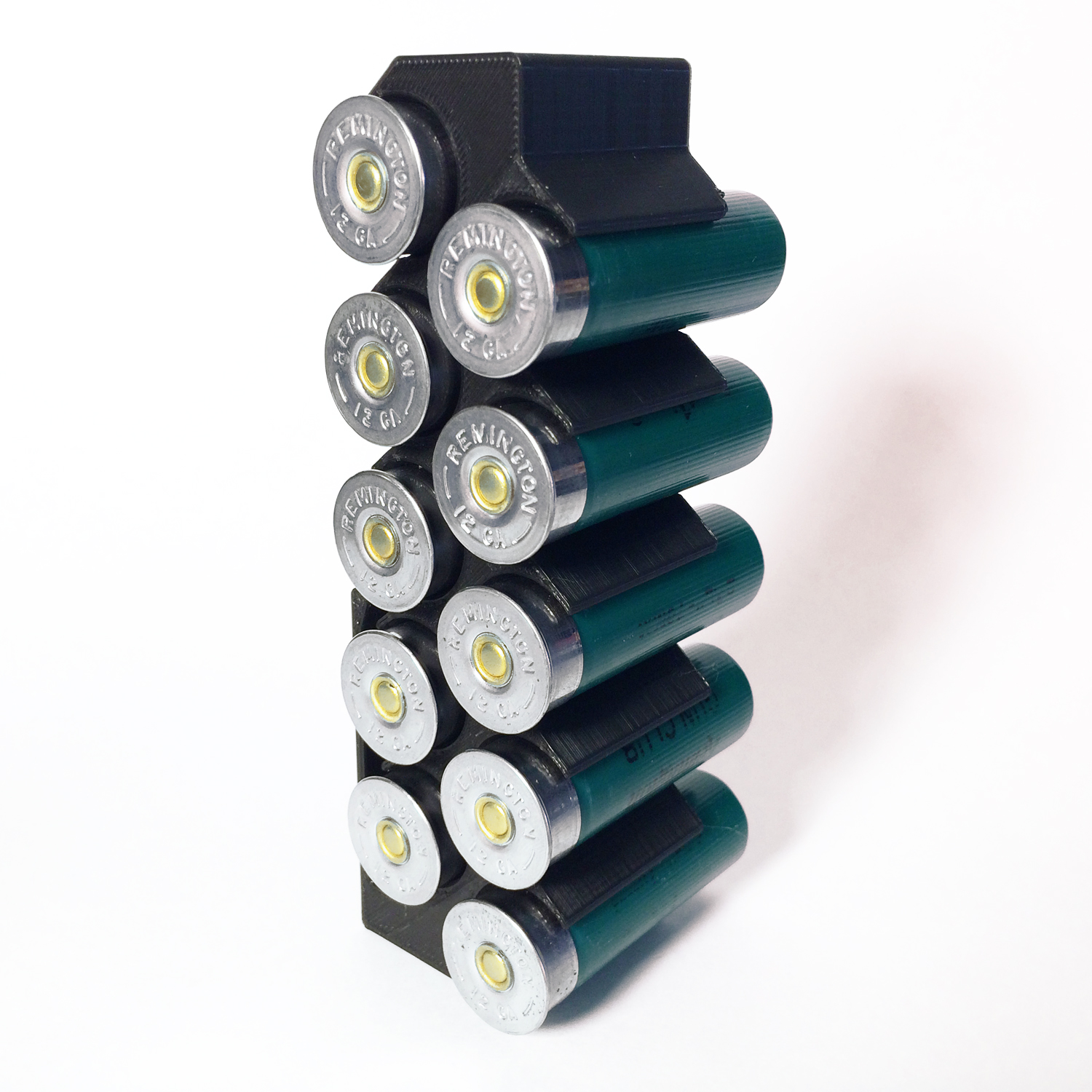 sold out
12 Gauge Shotshell Carrier
MakerShot ambidextrous shotshell carrier specifically designed for 12GA shotgun shells (2 3/4", 3", or 3 1/2"). Carrier comfortably clips to belt, pants, or MOLLE tactical loop and allows for rapid deployment of up to 10 shots. Patent pending design holds shells in place even at full sprint, but are easy to remove. Outer row of shells can be snapped in and out for even quicker performance. Perfect for break-open, pump, and automatic shotguns alike.
Save 10% per unit on an order of three or more belt carriers (any caliber) when you use the promo code "ThreeOrMore" at checkout.
Our employees spend a lot of time at the range, and each uses our products in a slightly different way. We've listed a few of the more common methods we've seen to get you started. While the methods may vary, they're all fast, and give you access to 6 more shells than most belt shotshell holders.
Some shooters aren't looking for speed at all. They love the holder because it is high capacity, sturdy, and has great shell retention. They just easily grab a single shell with their fingertips at a time and never look back.